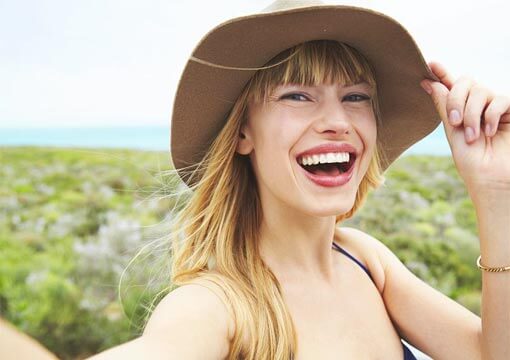 Cosmetic Dentistry
Everyone deserves a beautiful smile!
Current materials and techniques in Cosmetic Dentistry allow us to not only change the appearance of your teeth, they offer the added benefit of restoring health and function to your smile in the process.
Our Cosmetic Services include:
Invisalign® Orthodontics
If you would like to close a small space between your teeth, move a tooth slightly or straighten all your teeth to improve your smile, Invisalign® could be the answer. Invisalign® Orthodontics gradually moves your teeth through a series of custom-made, nearly invisible aligners. There are no metal brackets or wires and the appliance is removable for easy cleaning.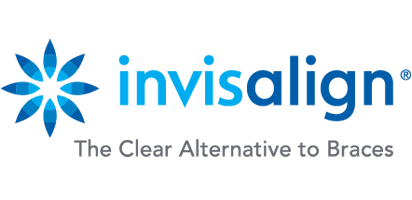 Invisalign® is the clear way to straighten teeth. Though every smile is different, most Invisalign® cases can be completed in 10-24 months. Following a through examination, we will review the expected results and timeline for your orthodontic treatment.
Visit
www.invisalign.com
to learn more.
Teeth Whitening
Quickly becoming a popular and economical way to change a smile, teeth whitening procedures can help remove old stains from coffee, wine, tea, smoking, or colas and lighten other discolorations in tooth enamel.
We recommend that our patients use custom mouth trays and professional whitening products to brighten their smile. Wearing these mouthpieces for about an hour a day over a few weeks will lighten most teeth.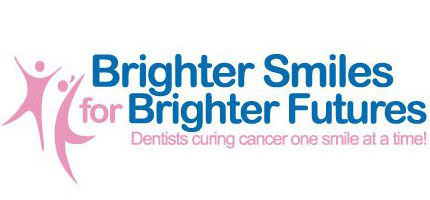 Now you can whiten your smile and support your community. Our office is a participating provider with the Good News Clinics Brighter Smiles for Brighter Futures program. We are honored to have a special opportunity to whiten your smile and give back to the local community.
Learn more about
Brighter Smiles for Brighter Futures
.
Porcelain Crowns & Veneers
Porcelain - the perfect Complement to a Great Smile. If you look closely at an attractive, bright smile, you will notice that the "white" color is actually a combination of several slightly different shades that reflect light in various ways. Our dental laboratory is able to layer and combine shades and translucency values of dental porcelain to re-create these subtleties, giving Our Dentists the ability to design an appealing and natural-looking restoration.
---
Porcelain Veneers are thin custom-shaped facings that adhere to teeth to cosmetically enhance their appearance with smooth, highly polished porcelain. Veneers can usually be applied with minimal to no drilling or tooth preparation and are frequently used to correct color discrepancies, reshape teeth, close spaces, conceal rotated or undersized teeth, or smooth chipped and worn edges.
---
Porcelain Crowns. Depending on the amount of coverage required to properly restore the tooth, a crown may be used if substantial tooth structure has been lost due to decay, wear, or trauma. Porcelain crowns are ideal for replacement of aged crown and bridge work - no metal means no grayed edges!
---
Dental Bonding & Tooth-Colored Fillings
Dental bonding can be a less costly approach to achieve minor esthetic changes in front teeth. A pliable composite resin plastic material is applied to the tooth surface and hardened with a special curing light to restore small areas that have had decay removed or as a cosmetic solution to smooth chipped edges and close small spaces between teeth.
Bonding is also a great way to make cosmetic decisions about your smile. We often temporarily place bonding materials to visually communicate and plan the shape, size, and shade of permanent porcelain crowns and veneers.
Have questions about cosmetic dentistry?
We invite you to Contact Us for more information - we love helping people smile!