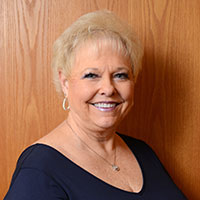 Leola, Front Office Manager
"In our office, we are not just co-workers, we are more like a family. We love to do things together, even on our days off. Our entire team really cares about doing their best for our patients, all the time, whatever it takes. We love to help people smile, both as dental care professionals and as friends. We love to laugh, and that always brings a smile to everyone. I heard someone say a long time ago 'If you see someone without a smile, give them one', and that has stuck with me. I always try to greet our patients with a smile!!"
Leola began her career in dentistry in 1998, when she joined our practice. She holds a Medical Secretarial degree from Columbus Business University in Ohio. Leola is married and has two grown children, Matt and Melody. She is also the proud grandmother to Isaac, Ardyne, Eislyn, Bryan and most recently added Madison and Cameron by way of her new son in law. Her talents not only include making everyone feel welcome and at home in our practice, Leola has a beautiful singing voice as well. She is a member of The Voices of North Georgia, Athens Symphony Chorus, Joyful Hearts Trio, and also the First Baptist Sanctuary Choir in Gainesville. Leola also enjoys bowling, reading Christian suspense novels and crocheting.
---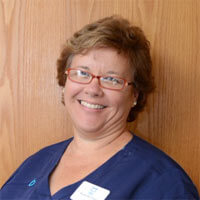 Cindy, Registered Dental Hygienist
"I enjoy getting to know my patients on a personal level and helping them with their dental needs. Sometimes people are anxious about visiting the dentist; we are very aware of this and always do our best to work with our patients at their pace so they feel relaxed and at ease while in our care.
I love being a part of this practice; we are like a big family. Everyone is fun and laid-back and is truly focused on creating the best patient experience possible."
Cindy has been with our practice since she received her Dental Hygiene degree from DeKalb Community College in 1985. Over the years, she has become a cornerstone of our practice; her energetic, kind spirit makes her an instant "sister" to everyone she meets. In her free time, Cindy enjoys baking and spending time with her husband, Joel, and her children, Erik and Whitney, Tyler and Summer, Trevor and her granddaughter Addie.
---
Jessica, Registered Dental Hygienist
"I love to give our patients that 'clean mouth' feeling and help them learn more about their own dental health. I really enjoy meeting new people and developing relationships with them.
We have a very special doctor and team; we really are like a family. We all get along and are very close. Our patients are always our #1 priority. They are all so wonderful and appreciative; it is heart-warming when they share their gratitude with a big smile or a hug. Sometimes they even bring us food goodies which we love!"
Jessica has been in dentistry since 2001. She achieved her degree in Dental Hygiene in 2005 from Athens Technical College and has been with our practice since 2008. With her warm smile and genuine enthusiasm for dentistry, Jessica has quickly established herself as a valuable member of our team. Jessica enjoys spending time with her husband, Adam, and children, Cole and Mailey and Jeb. They are expecting their 4th child, a girl, in June 2018.
---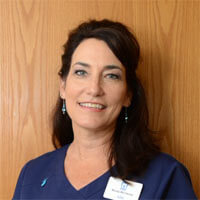 Julie, Registered Dental Hygienist
"I always tell my patients that I used to be afraid of going to the dentist too! I overcame my fears when my dentist listened to my concerns and made me comfortable, and I try to do this with all of my patients today.
We intentionally spend a little more time with each patient so that we can make certain their needs are fully met while they are in our care. We have such a great family atmosphere; we really do enjoy your visit when you come to see us – be sure to arrive early and bring photos!"
Julie has been in dentistry since 1984. She received her degree in Dental Hygiene from Dekalb Community College in 1987. She joined our practice in 1999, and since then, she has been a positive influence for all of us in helping our patients overcome their dental fears. She has been married for over thirty years and enjoys mountain biking, hiking, and boating with her husband, Chris, and two daughters, Rebecca and Tatum.
---
Vicki, Dental Assistant
"We are a family-oriented practice; each of us enjoys working with patients of all ages. It has really been fun over the years to watch our patients grow up and have kids of their own. I have to say being a part of Mundy Mill Dental is one of the best blessings I have received in my life, and I am truly thankful for the God given opportunity to work with Dr. Martin and his staff and all the Mundy Mill Dental patients!
Dentistry today has more to offer than ever; it really is possible to keep your natural teeth for a lifetime. It truly amazes me the difference in technology today as compared to 35 years ago when I was in school, and I am excited to see what the future will hold."
Vicki has been with our practice since 1984; she is a long-trusted friend and family member to all of us. Her dedicated work ethic and team spirit keep us running smoothly on a daily basis. In her free time, Vicki likes spending time with her grown children, Lance and Katie. She has developed a new love for fishing and enjoys any time spent on the water.
---
Melissa, Dental Assistant
Melissa did work-based learning during her senior year at Flowery Branch High School at Mundy Mill Dental and is now a student at the University of North Georgia. She attended the Dental Assisting School of Georgia to become a dental assistant. Melissa's hobbies include shopping and bike riding along the Chattahoochee River.
"From the first day I started during the summer of 2017, I've loved working here. Everyone here is so sweet and caring."
---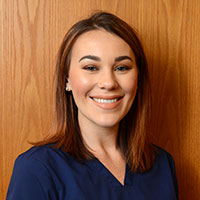 Haley, Dental Assistant
Haley graduated from Gainesville State College in 2011 and from Lanier Tech Dental Assisting program in 2012. She enjoys the surgical aspect of dentistry. Haley enjoys spending time with her husband, Kyle, and their 4 dogs. Haley and Kyle just got married in September, 2017 and look forward to traveling together. Haley likes to spend her down time gardening and working out at the gym.
"I enjoy helping patients during difficult procedures. I know sometimes dentistry can be scary for patients. I like making them feel as comfortable as possible."
---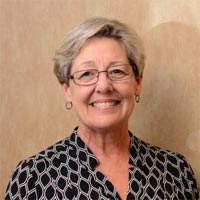 Abby Martin
"We are appreciative of all the kindness and support everyone has shown us over the years; it really is a privilege to be part of such a wonderful community. Our team and patients have become our family; we love and cherish them all."
Abby is Dr. Martin's wife, and they have been married 37 years. She works in the front office and truly enjoys her friendship with the staff. Abby is very involved with Meals on Wheels and has been delivering meals to the elderly for over 20 years. She and Dr. Martin enjoy spending time with their family, including two grandchildren, Levi and Bailey.